Fundraising and registration website for Foundation.
Sagicor Foundation Jamaica is the charitable arm of Sagicor Group Jamaica responsible for carrying out the mandate of Group's Corporate Social Responsibility (CSR) programmes and initiatives.
With a penchant for giving back, Sagicor's CSR initiatives are guided by its vision statement, "to be a great company committed to improving the lives of people in the communities in which we operate", and backed by the Foundation's tagline – caring, inspiring, serving.
The primary activities of the Sagicor Foundation fall under two main pillars – health and education, with a view to positively impact the lives of children and youth in Jamaica, develop communities and leave a legacy that will benefit generations to come.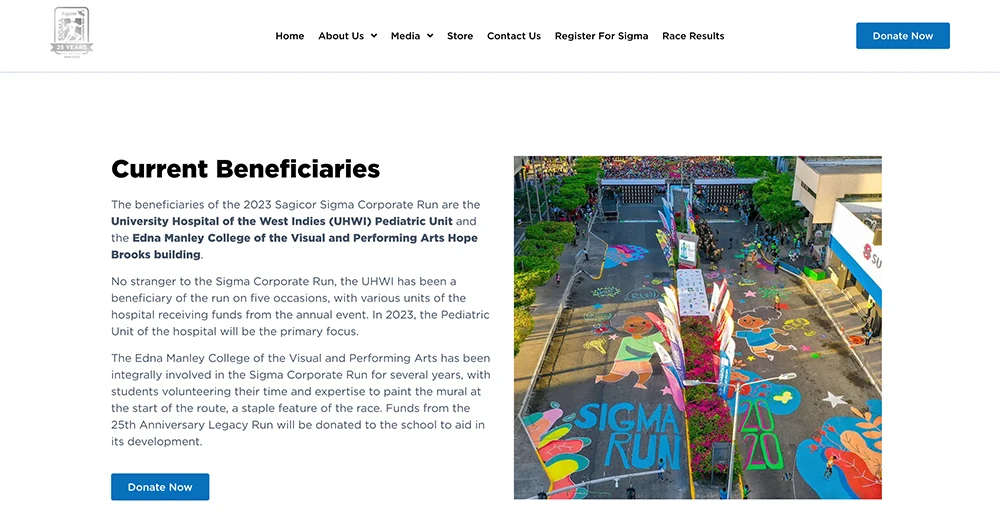 Having an outdated website can be detrimental to an organization like Sagicor Sigma Run. In the past, the organization's website was not user-friendly and lacked modern features and functionality. As a result, it was difficult for users to find what they were looking for, and they may not have had a positive experience. This led to lower levels of engagement and interest and made it harder for the organization to achieve its goals. Sagicor Sigma Run's outdated website may have hindered its ability to engage with its audience and increase donations. By redesigning and updating the website, the organization was able to improve the user experience and make it easier for users to learn about the organization and participate in its events. This helped the organization attract more supporters and increase its revenue, ultimately supporting its mission and growth.

The website review and redesign process included several key steps. First, the goals and objectives of the redesign were identified, such as improving user experience, increasing user engagement, enhancing functionality, or increasing revenue. Next, a thorough analysis of the current website was conducted, including its design, content, navigation, performance, and user feedback. This information was used to identify the strengths and weaknesses of the current websites, and to prioritize areas for improvement. A plan for the redesign was then developed, including a timeline, budget, and resources. A new design for the website was created, taking into account user needs and preferences, brand identity, and current web design trends. The redesign was implemented by updating the website's content, design, and functionality, and testing to ensure that it was user-friendly, accessible, and performed well. The redesigned website was then launched, and its performance and user feedback were monitored to make any necessary adjustments and improvements. Regular reviews and updates were also conducted to ensure that the website remained relevant, effective, and up-to-date.
Based on our analysis, it appeared that the website was not user-friendly and did not provide a good user experience. As a result, it was determined that the website needed to be redesigned in order to improve these aspects and allow for optimized user flows. Additionally, the website was lacking an online donation feature, which was identified as a potential source of increased revenue. To address this issue, it was recommended that the website be updated to include an online donation feature.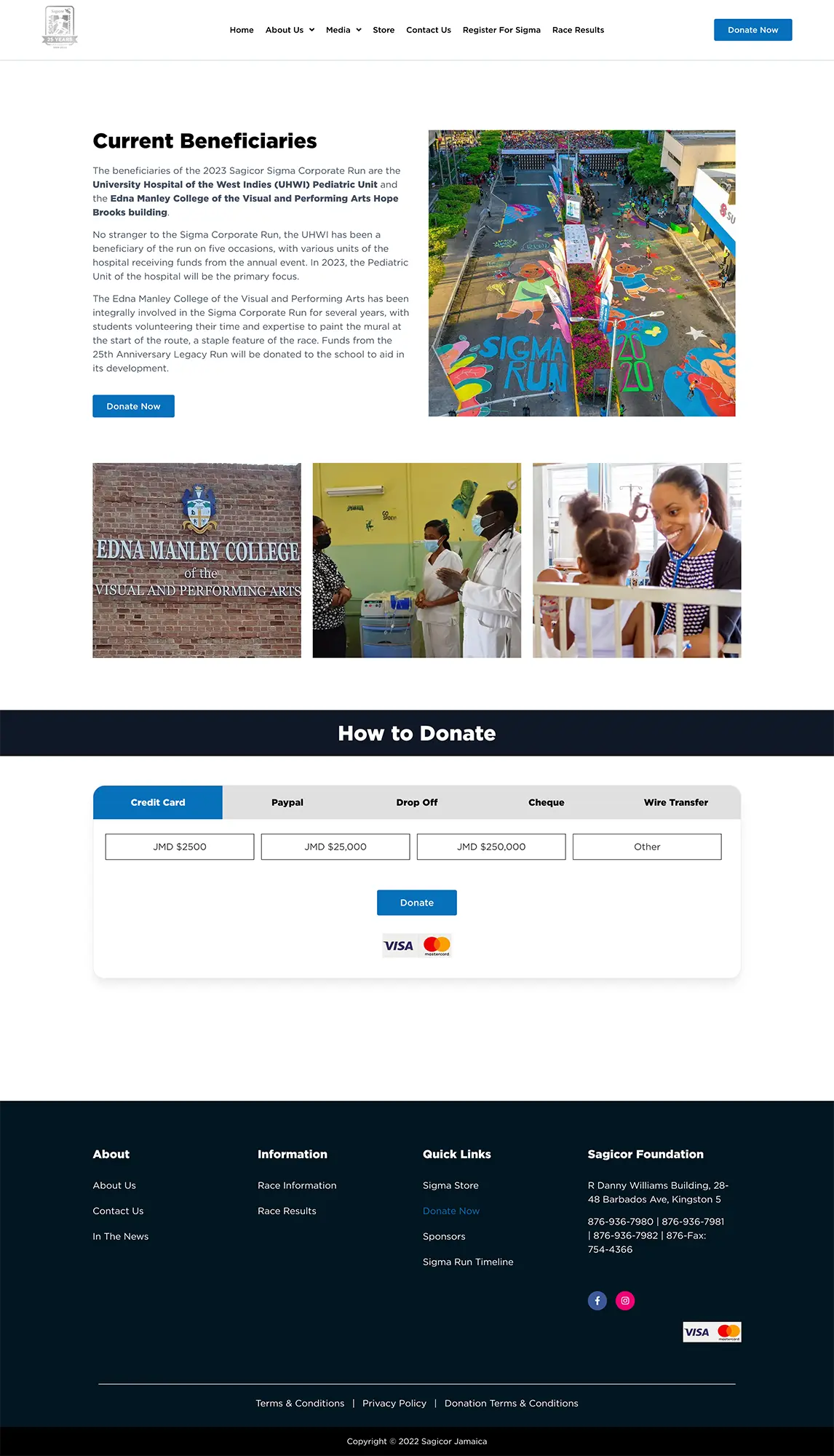 The redesign of the website improved its user experience and added an online donation feature, which increased the website's usability and provided a new revenue stream for the organization. These changes likely helped the website to better serve its audience and achieve its goals.